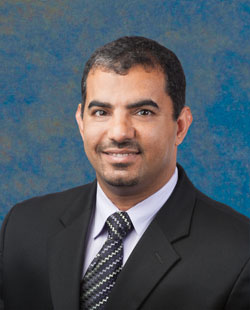 Nabil S. Gerges, D.O.
Nabil S. Gerges, D.O. graduated from California State University, Long Beach Magna Cum Laude with a degree in Biochemistry, after obtaining his Doctor of Osteopathic Medicine Degree from Western University of Health Sciences College of Osteopathic Medicine in Los Angeles, California in 1999.
Dr. Gerges completed a one year rotating internship at Sun Coast Hospital/Largo Medical Center. During his Anesthesia training, he also trained at Cleveland Clinic for three months in critical care and pain management, at Tampa General for four months in Cardiac and Obstetric Anesthesia, and at the University of Tennessee for two months in pediatric Anesthesia.
Dr. Gerges then completed a one-year fellowship in PMR and Pain Management at Florida Spine Institute. He joined Florida Spine Institute in January 2009 and specializes in improving the quality of his patients' lives by treating all causes of pain including neck, back pain, spinal stenosis, joint pain and any pain that is the result of motor vehicle accidents, sciatica, and sports injury.
Back